Introduction
I started to play Correspondence Chess at ICCF in 2016. Link to my profile. I have played both in thematical tournaments, in open tournaments, in closed rating based tournaments, in class events, and in other events like team matches for Team Sweden. I was also selected to play in a team match for "Team Europe" vs "The Rest of the World" where I won.
I got a Correspondence Chess title, CCE (Correspondence Chess Expert) in 2021 after scoring the two requered norms in events with norms chanses where I reached the minimun norm games in total.
In 2023 I got the higher titles CCM (Correspondence Chess Master) after taking both norms in 2023 but titles above that like IM, SIM and GM and virtually impossible to take do to computer evolution and higher draw rates. Players with these titles either go a extremly high start Elo and thus could play in dedicated GM events form start or else they took the title long before computer engines got NNUE technology.
How I started to play
I decided to try Correspondence Chess when I thought that my local Chess clubs house was far to offside. I started to play in a friendly mini match to get used to ICCF server where I won with 2-0. After that I mainly played in thematical tournaments since almost all other tournaments requires a Corr Elo to be able to participate in or a FIDE Elo either bellow 1700 or above 2000 and I had about 1900 FIDE Elo. By playing in a rated class H tournament and by playing in several team matches for Team Sweden I got a Correspondence Chess Elo in 1 october 2018. After an increase of Elo I reached class M and later played in events with norm chanses and got the CCE titled by scoring the requered norms and minimun norm games in total.
Old plan for the future
I first sort of lost motivation to play rated games in 2022. First I intended simply complete my ongoing games and after that I will take a short break from Correspondence Chess. However ICCF started up an interesting new knockout tournament with several parts where those that score more than 50% enters next round etc etc. I thougt why not try this as well. I also joined two different charity events, one rated and one unrated, to suppport Ukraine during the Russian invasion in 2022. I lost motivation since its virtual impossible to get higher Elo and without it its impossible to get a higher title but in 2023 I got CCM title but next step, IM title, is virtual impossible to get.
Both the Elo system, the class system and the title system is based how Correspondence Chess was played in 1970:s and early 1980:s where draws was very rare and tactical blunders or postional mistakes often accured even at higher levels.
Do to recent years Computer engine improvments rating is not realy a strength indicator anyone if the player is rated at least 2000. Most high rated players or high titled players played Correspondence Chess long before computers got todays standard or else they had a very high Fide Elo thus gets higher start Elo and can play in closed high rated event where their Elo stays high. Higher rated does hower play more mainstream openings and have often better knowledge in general opening theory but it rarely pays off unless opponets makes an opening mistake or plays a crap opening if since in the middlegame and in the endgame skills are not that better anymore.
Thus if one has high Correspondence Chess Elo rating the best way to keep it is to play in closed high rated events where draws hardly costs any Elo and skip open events completly and dont play in class events where lower rated can qualify to a start in a higher class.
New plan for the future
After I got my CCM title in 2023 I have come up with a new plan. Since its virtual impossible to get higher title not unless not being able to met 2550 Elo opposition in events with norms chanses I have decided to play sharper openings and take more risks in my games.
I will return to my (over the board) Dragon roots and play Kings Indian Defence as part of that plan. I will make some adjustmest to my white repertour as well. I might even consider to try out 1 d4 as white in the future.
My favorite thematical tournaments
My favorite thematical tournaments are Najdorf 6 Be3 and Petroff events since I like this kinds of positions with both sides and won several of these events. I have also played in thematical events where I dont know theory at all in the thematical opening but in those cases the results has not been equally good.
I have play thematical events in different lines in French and Sicilian. I have won several events and reached Finals several times in different openings.
Elo system and Title system and the Curse of Computers evolution
I was close to stop playing Correspondence Chess already in summer 2021 since the new generation of NNUE AI network engines has made it almost impossible to win unless error in opening book or incorrect opening, wins on time or analys one move and commit one other. In that period in 2021 I lost incredible many Elo points mainly dou to incredible many draws, I lost everything from 0.5 Elo to 5 Elo per draw. K factor also dropped to fast so wins did not give anything at all, I had almost identical amount of wins as amount of loses, one lose more. My few wins or loses came after opening mistakes by myself or opponent or that the opponent or I analysed one move and commited a other move. Most of my loses came after great analytical mistakes in my opening books or bases. I have also heared of plans to change and modernize Elo system and norm requerements but I belive it when I see it.
Elo rating is incredible dependning on start Elo, its a product of the Curse of Computers. Start Elo in turn is incredible more dependent on the players one met before one got Elo even more than in over the board chess since the when gets an unfixed rating after 12 games and a fixed rating efter 30 game where all games from game one are including in performance calculations. Computers are getting stronger and stronger making draw rates in most events high thus 200 elo span is usually the same practical strengh. I my personal exprerince its not uncommon that 500 Elo differences results in a draw, for example I have played draws vs a top 10 rated GM in an unrated event and played many draws vs titles players in rated events too like several draws vs 300 or even 400 Elo higher rated players but I have also played draws vs 300 elo lower rated opponnets and lost vs 200 Elo lower rated opponents. I have also won rated games vs titled players that had about my Elo or lower.
Before one gets an Elo one plays rated event where the opponents rating calculation is dependent on either ones Fide Elo or provisonal Elo set by national federation.
After 30 games the rating is calculated very much like Fide Elo. However the K factor drops incredible fast and draw rates are high in most rated events so its almost imposssile to get a high rating if one did not have a high Fide Elo rating from start and did not have to waste games on lower class events to met at least 2000 elo or met lots of bellow 2000 Elo from the start.
For my part I most have wasted 30 games on bellow 2000 and did not start to gain Elo untill I played in better class events and better boards in team matches. And now my K factor is low so win against same rating hardly gives elo points anymore after that I reached 100 games in year 2020.
In order to gain titles special norms are needed, for example CCE title needs at least 2 CCE norms that combined gives 24 games. To get a norm the events must both have norm chanses, that very few events has, and that the average Elo of opposition has to have at least a certain minimun Elo rating and one must take a numbers of points that is related to norm type and average Elo of opponents. In the modern Computer Era it is virtual impossilbe to get higher titles than CCE or CCM unless high start Elo = high Fide Elo or else that the player played Correspondence Chess before Curse of Computers and got high Elo enough to play for higher norms. Dedicated CCM events also requeres high score in % than comparable dedicated CCE events, since 2020 the requered score is about the score requered to win the event. Therefore the alternative and better option to get CCM titles is to be lucky and play in an Open Event that both must have norms chanses and must have considerable higher rated oppposition than dedicated CCM-a evetns thus depening on Elo when to be able to join these events = depending on Start Elo = depending on FIDE Elo. If to low Start Elo one will never be able to join such events. The dedicated CCM-a events are not impossible to get norms in but is still more difficult than in Open events, the higher average rating of opponnets the easier it is to get a norm.
Do to Compuer evolutions it is virtual impossible to gain Elo rating enought for higher norms events since about 90% av all games are draws thus no Elo rating gain. If players have higher Elo rating than 2350 they have either played Correspondence Chess before Computer Era or before computers got todays standard or else they have a very high Fide Elo and can keep it by only play in high rated closed events where the rating systems works fine for them so their rating stays high. There are a few exception where the players completed over 100 games in a single rating period multiple times in a row and gained Elo to play for higher norms this way. Thus Elo rating in Correspondence Chess has less and less to do with playing strength in Correspondence Chess, it mostly an indicator of playing better openings or openings with less risks.
I have met SIM:s with lower Elo rating than requered to play in a dedicated CCE event. Computers has lead to that one single win and no loses can lead to tournament victory in the better events. Its almost requre opening analys errors to win a game or that opponent uses a outdated engine or analys one move and commits an other or runs out out time. Ultra sharp openings can allow more analytical mistakes in opening books but not mistakes from a modern engine with a good computer and a human driver with common sense. Ultra sharp lines can also in many cases lead to forced draws.
Many players with my start Elo has however manged to get realy high rating and got to to play for and got titles like IM. They did by completing over 100 games per rating period multiple times in a row = almost full time job. In that case 2 Elo per game can make a huge difference.
Unsportsman opposition delays games
In several of my games oponnents with IM title or SIM title or other players rated about 2400 Elo or higher often refuses drawn offers and delays games on purpose in dead draw endgames even when I have the better part of the draw. The worst case sceenario I met was in a Tripel Block time control where opponent delayed the draw about 200 days by simply taking days from the bank and we had played fast and even started before offical start time so we both had got lots of extra time. They also often plays slower and slower and enters leave mode. They does not understand how Elo system works in relation to newer players that started to play in Computer era in terms of start Elo and in turn start Elos relation to Fide Elo. The think every player rated bellow 2400 Elo are inferior and they the dont understand deflation in Elo system for most players and inflation in Elo system for other players like them that has become overrated do to the Curse of Computers has increased the strength to lower rated into the same level and how it has leads to that more than 90% of all games are draws and that the draw rate increases more for every year. In many cases the player has had more than 200 Elo higher rating more a decade before Curse of Computers and slowly got lower rating for every years that passed depending on the event types they played it and thus opponents rating. Thiere behavior makes me belive that most higher rated has high rating only becouse that they have incredible many ongoing drawish positions where they play on forever.
I have also met a phenom where opponents are delaying lost game games, including both when the players rated lower than me or has about my rating where they refuses to give up in clearly lost positions. For example at one date in 2022 I had at least 6 ongoing games where opponents could simply resign since computer says I am more than 4 pawns better in each case. They also keeps playing slower and slower the worse the position gets. One of the player in one of the games first took extra days to think, thus using more than 40 days to move that one can apparently can do once per game if one emails arbiter. Then the player entered leave mode and then played a few moves to reach next time control and then the player waited untill warning flag for time counts twice and made a move then waited for some more time untill he finnaly resigned.
There are also a few cases where players delays draws or loses into the next rating periods start to still have high rating to be able to play in high rated events in the next rating period. Is not the same thing as the above examples since only happends once per game and also only happends at the end of the rating period so I see nothing wrong with it, is more like a tactical draw. Hower if players delays are lose over more than one rating period I think is disrespectful that 99% of all delayed results are.
Server play
In normal tournaments one plays only a single game vs the same opponent and all games are played at the same time. In mini matches one plays vs the same 2 games vs the same opponent, 1 with white and 1 with black where both games are played at the same time. Team matches are played as mini matches where every board plays a mini match of 2 games vs a single opponent. However in Match Tournaments one plays only a single game vs the same opponent.
The standard time control varies even between similar events. Most of times the time control is 10 moves in 40 days with duplication after 20 days but sometimes the time control is instead 10 moves in 50 days with duplication after 20 days. One is also allowed vacations or leave days when the clock is not ticking. When opponents has made a move one is notified by mail with the entire game score.
However in some events a hard to explained advanced time contol called Triple Block system is used instead where there are no leave days and time controls works differently, extra days are stored at the bank where days stored day can be used to add time to the clock. These events has also a fixed end date and starting date and time increases after every move. Its however difficult to explain every details in a few words.
Draw offers was originally restricted to 1 per player and game until the opponent offers a draw where one can offer a draw again. However in newer events it is possible to offer a draw again if at least 10 moves has passed since ones latest draw offer. Originally it was possible to claim wins or draws based on 6-men Nalimov tablebases. However in events started in 2020 and later it is possible to claim wins or draws based on 7-men tablebases, thus speeding up the game.
One is allowed to use any sort of equipment like books, databases, engines, tablesbases, dvds, magazines, read theory forums or annotations from web sites etc etc and use in ones game.
The games are however secret to the public with a few exceptions for a few events like team matches. In some events the completed games between other playes are viewable if a given number of games in the event are completed.
Thematical tournaments
Thematical tournaments are not rated. In the thematical tournaments one usually plays mini matches from a given start sequence of moves where one plays 1 game with white and 1 game with black vs the same opponent, but in some rare cases it is only 1 game per opponent from a given start sequence of moves.
It is legal to transpose into other openings from the start postion, both me and also some opponents have for example transposed Petroff to Spanish Four Knights by after 3 Nc3 Nc6 4 Bb5. I have also transposed Najdorf 6 Be3 to Najdorf 6 Be2 after 6 Be3 e6 7 Be2 and one opponnet transposed to 6 Be2 Najdorf after 6 Be3 e5 7 Nb3 Be6 8 Be2 followed by 0-0 and one other opponent transposed Najdorf 6 Be3 to Najdorf 6 h3 after 6 Be3 e5 7 Nb3 Be6 8 h3.
All mini matches and all games are played at the same time. The standard is 5 players in each tournament. However some tournaments has more players and in some tournaments the tournament is divided into sections where a given number of the best players from each section qualify to final or semifinal.
The standard events has become tougher and tougher since I started since in 2018 ICCF made it more stimulating by adding that the winner reaches the final even in the smaller standard events thus attracting more stronger and more serious players.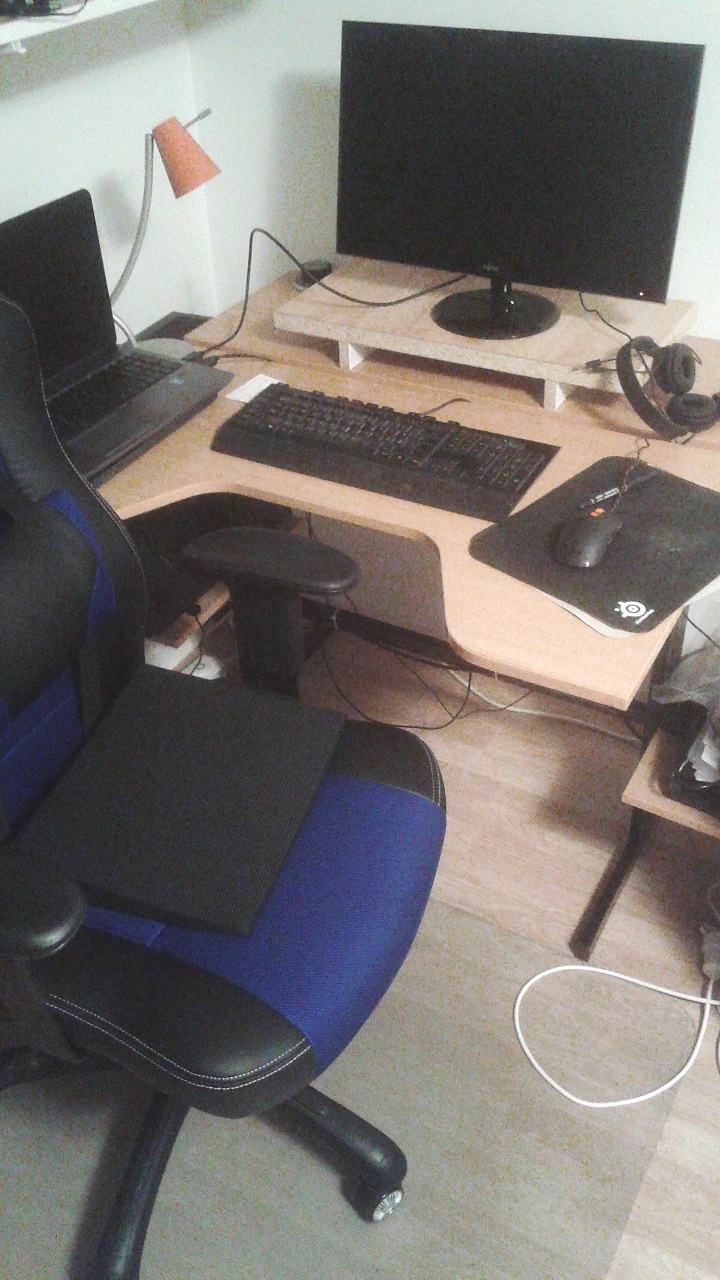 Open events
Open events are a bit special. The rating span are usually much higher, it reminds a bit of or thematical events but rated and no fixed opening. Therefore it is a greater risk to win to both win lose Elo points since draws can both both give and cost more than in class events or minimun rating events. However, I dont care much about Elo, I only hope to get a CCM title sometimes in the future but to do so higher Elo are requered to get a realistic chance in dedicated events.
Many open events has preliminary, semi final and final. In many cases one can start directly in semi final if one has high enough Elo. I got 2nd place in CAPEA50 prelimary but I had got high enought Elo so I could join the semi final by buying an entrence so I did that. The number that advances to semifinal or final by results are differnet in differnet events. For example BdF-75 uses the top 3 players and CAPEA50 only 1st place in both premiminary and in semifinal.
Many Open Events allows multiple entries, thus playing in more than one group at once. I have never used that. If one plays in multiple entries the semi final often has restrictions of only one start allowed while final naturaly always has only one start allowed.
Starting summer 2022 untill at least 2024 I will only play in thematical events in team matches for Team Sweden to develop my game better. I will maybee also play in Swedish Championship.
My plan for the future after that is to play as many different international open events as possible but only one start in each events, many events allow mutiple starts so one plays in more than one group at the same time.
| Start year | Event | Points | Result |
| --- | --- | --- | --- |
| 2020 | ARG/cup75/pr 24 | 4/6: +2 =4 -0 | 3rd place . |
| 2021 | CAPEA50-Op-Pr1, CAPEA 50th Annyversary | 6/8: +4 =4 -0 | 2nd place . |
| 2021 | DE15A pr 26 | 5/10: +1 =8 -1 | 8th place . |
| 2021 | BdF-75 /pr 10. | 6/8: +5 =2 -1 | 2nd place . |
| 2021 | XXAEAC-Open13 (ESP). | 7/12: +2 =10 -0 | 2nd place . |
| 2022 | Swiss/KO 2022 Rd 1/ 20 | 6/10: +2 =8 -0 | 4th place . |
| 2022 | CAPEA50-Op-Sf 9, CAPEA 50th Anniversary Open - Semifinal 9 | 5/10: +0 =10 -0 | 2nd CCM norm archived and got the CCM title.I have no games left . |
| 2022 | S-Open/8-pr 132, 8th Webchess Open Tournament prel 132 | 3,5/6: +1 =5 -0 | I have no games left . |
| 2022 | ARG/cup04/sf 8 | 8/17: +0 =17 -0 | I have no games left . |
| 2022 | ESP/MG6 22 (ESP) | 5,5/11: +0 =11 -0 | Started 2022-12-29 . |
Charity events
I played in a charity event, "Lockdown Open", that was created when Corona broke out to support WHO. The event had 6 section with more than 80 players in each on paring was "Silly System", thus one met only a few players in the section.
I have also played in two different charity events, "ICCF Peace Open" ("Amici Sumus") and "Help Ukraine", to support Ukraine during Russian invasion in 2022.
In these charity events there are no prizes. "Help Ukraine" is also an unrated event that is played at a much faster time control.
| Start year | Event | Points | Result |
| --- | --- | --- | --- |
| 2020 | LD/PRELIM S 6 | 7/12: +3 =8 -1 | 39th place . |
| 2022 | Help-UKR S 5 (ITA) | 6,5/10: +3 =7 -0 | 2nd place . |
| 2022 | Peace Open Gr. 22 | 6/12: +0 =12 -0 | I have no games left . |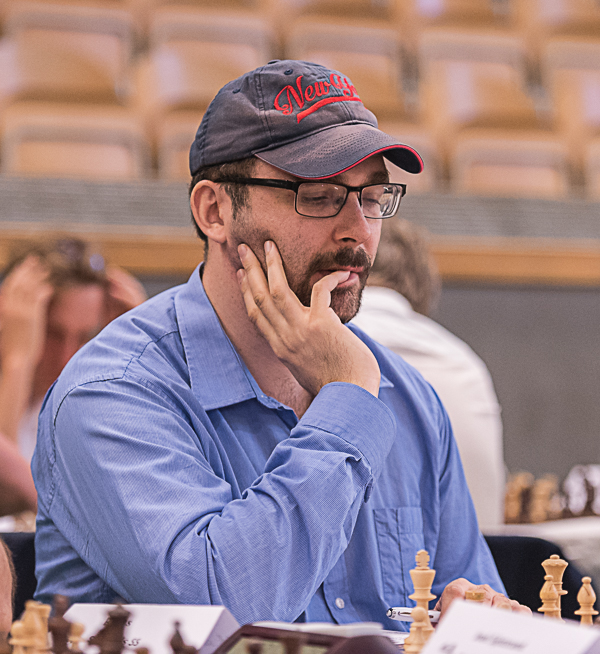 Official photo from Swedish Chess championship 2017. Photo by Lars OA Hedlund.
Opening play in Correspondence Chess
Openings plays a more important role in Correspondence Chess than in over the board Chess since it more difficult to win against computer assisted opponents from equal positions with no siginficant inbalances. I learned the hard way that one can not trust books blindly, even new opening books or databases can have great errors where the line they suggest lose by force.
Since I started to play Correspondence Chess I learn the hard way of how important it is to have a separate opening repertoar for use in Correspondence Chess since many lines that are extremly good in over the board play are harmless in Correspondence Chess.
I play more critical theortical lines in Correspondence Chess than in over the board Chess. In some positions it play the same variation but different sublines and in my black games I mainly played Sicilian defence vs 1 e4 in Correspondence Chess and Scandinavian defence in over the board Chess. I have also experimentet with different French in rated Correspondence Chess games in the past.
I can also note that in my white rated Correspondence Chess 1 e4 games, Najdorf and 1 .. e5 are most common followed by Svechnikov and Dragon. I have also played the sort of grey area open sicilian line called Chekhover variation (4 Qxd4) instead of entering Najdorf or Dragon in a few games. I have also played some rare French defence games and some rare Caro Kann defence games and hardly met no other defences.
In my black games I can note that flank openings like English opening is very common. I have also played many Bogo Indian games (and QID and Ragozin) but not only played a few Nimzo Indian games yet. I also played a game that started as Bogo Indian, became Nimzo Indian and ended up as Queens Indian. I have also played Nimzo Indian via transposing in some games where I played Ragozin Defence, an opening that is both an independent opening and can be reached via Nimzo 4 Nf3 if black plays d5 or other Nimzo lines like Qc2 d5 Nimzo if played as indendent option.
I have also played many games in French defence and mainline with 3 Nc3 is more common in Correspondence Chess than over the board Chess. I have also met 3 Nd2 in a few games as well and exchange variation only once. I have also met d-pawn specials in a few games.
Thematical events
In Correspondence Chess one can play many thematical events where one can practise a given opening without risk of losing rating points. I have won several thematical events.
| Start year | Event | Points | Result |
| --- | --- | --- | --- |
| 2016 | WSTT/SEA/22 - Sicilian, English Attack, B90 | 6/8: +5 =2 -1 | 2nd place . |
| 2016 | WSTT/RD/19 - Russian Defence, C42 | 4,5/8: +2 =5 -1 | 3rd place . |
| 2017 | WSTT/2/17/3 - Caro Kann - Panow Variation, B13 | 7/12: +3 =8 -1 | 4th in section with same points as 3rd . |
| 2017 | WSTT/RD/22 - Russian Defence, C42 | 6/8: +4 =4 -0 | 1st place . |
| 2017 | WSTT/SEA/26 - Sicilian, English Attack, B90 | 7/8: +6 =2 -0 | 1st place . |
| 2017 | WSTT/GD/29 - Grünfeld Defence, D80 | 5/8: +3 =4 -1 | 3rd place . |
| 2017 | WSTT/RD/23 - Russian Defence, C42 | 5,5/8: +3 =5 -0 | 2nd place . |
| 2018 | WSTT/7/17 - Sicilian Dragon, B70-B79 | 6,5/12: +1 =11 -0 | 4th in section . |
| 2018 | WSTT/SEA/29 - Sicilian, English Attack, B90 | 5,5/8: +4 =3 -1 | 3rd place . |
| 2018 | WSTT/3/18/2 - Center Game, C22 | 4,5/10: +2 =5 -3 | 5th in section with same points as 4th . |
| 2018 | WSTT/SEA/30 - Sicilian, English Attack, B90 | 5,5/8: +3 =5 -0 | 1st place . |
| 2018 | WSTT/SEA/31 - Sicilian, English Attack, B90 | 5,5/8: +3 =5 -0 | 1st place . |
| 2018 | WSTT/RD/28 - Russian Defence, C42 | 4,5/8: +2 =5 -1 | 3rd place . |
| 2018 | WSTT/RD/Final 05 - Russian Defence, C42 | 4/8: +0 =8 -0 | 3rd place . |
| 2019 | WSTT/SEA/Final 06 - Sicilian, English Attack, B90 | 5/8: +2 =6 -0 | 3rd place . |
| 2019 | WSTT/2/19/Final - French, Teisha Gambit, C02 | 3,5/6: +2 =3 -1 | 3rd place . |
| 2019 | WSTT/RD/30 - Russian Defence, C42 | 6/8: +4 =4 -0 | 2nd place . |
| 2019 | WSTT/RD/32 - Russian Defence, C42 | 4,5/8: +1 =7 -0 | 2nd place . |
| 2020 | WSTT/7/19/2 - Sicilian, Accelerated Dragon, B27 | 8/10: +6 =4 -0 | 2nd place . |
| 2020 | WSTT/RD/34 - Russian Defence, C42 | 6/8: +4 =4 -0 | 1st place . |
| 2020 | WSTT/SEA/37 - Sicilian, English Attack, B90 | 4,5/8: +2 =5 -1 | 3rd place . |
| 2020 | WSTT/GD/40 - Grünfeld Defence, D80 | 5/8: +3 =4 -1 | 2nd place . |
| 2020 | WSTT/SEA/F07 - Sicilian, English Attack, B90 | 2,5/8: +0 =5 -3 | 5th place . |
| 2020 | WSTT/7/20/Final-Sicilian Nimz., Brohinka Var., B29 | 9,5/16: +8 =3 -5 | 5th place . |
| 2021 | WSTT/RD/Final 08 - Russian Defence, C42 | 4,5/8: +2 =5 -1 | 3rd place . |
| 2021 | WSTT/2/21 - French Winawer, Poisoned Pawn, C18 | 5/8: +1 =6 -0 | 2nd place . |
| 2021 | WSTT/7/19/Final - Sicilian, Accelerated Dragon | 4,5/10: +1 =7 -2 | 5th place . |
| 2021 | WSTT/SEA/43 - Sicilian, English Attack, B90 | 5,5/8: +3 =5 -0 | 1st place . |
| 2021 | WSTT/SEA/F08 - Sicilian, English Attack, B90 | 4/8: +0 =8 -0 | 3rd place . |
| 2022 | WSTT/SEA/F10 - Sicilian, English Attack, B90 | 4,5/8: +1 =7 -0 | 1st place . |
| 2022 | WSTT/2/21/Final -French Winawer,Poisoned Pawn,C18 | 6/12: +0 =12 -0 | I have no games left . |
| 2022 | WSTT/7/22/4 - Sicilian Scheveningen, B80 Group 4 | 7,5/10: +5 =5 -0 | Started 2022-12-15 . |
| 2023 | WSTT/KID/55 - King's Indian Defence | 5/8: +2 =6 -0 | I have no games left . |
| 2023 | WSTT/GD/57 - Grünfeld Defence, D80 | 5/6: +4 =2 -0 | Started 2023-04-10 . |