Introduction
I started to play Correspondence Chess at ICCF in 2016. Link to my profile. I play both in thematical tournaments, in open tournaments, in closed rating based tournaments like class events, and in other events like team matches for Team Sweden. I was also selced to play in a team match for "Team Europe" vs "The Rest of the World" where I won.
I got a Correspondence Chess title, CCE (Correspondence Chess Expert) in 2021.
How I started to play
First I played in a friendly mini match to get used to ICCF server where I won with 2-0. After that I mainly played in thematical tournaments since almost all other tournaments requires a Corr Elo to be able to participate in or a FIDE Elo either bellow 1700 or above 2000 and I had about 1900 FIDE Elo. By playing in a rated class H tournament and by playing in several team matches I got a Corr Elo in 1 october 2018.
My plan for the future
I have been thinking for a while and starting from summer 2021 untill at least 2025 I will stop play in thematical events and I also stop playing in class events. Instead I will focus more on international open events to develop my game better. My plan is to play in any international open event I get invited too. I will also play in every match I can for Team Sweden.
After that I will play class events again but not play in any thematical events ever again. The reasons for not playing in thematical events are that Final events can start at any time so sometimes I have been drowning in games becouse of this since one does apply to play in them but they are automatical without any notice. One time two Final events started at almost the same date.
Elo system
Start Elo is incredible more dependent on the players one met before one got Elo even more than in over the board chess since the when gets an unfixed rating after 12 games and a fixed rating efter 30 game where all games from game one are including in performance calculations. Computers are getting stronger and stronger making draw rates in most events high thus 200 elo span is usually the same practical strengh. Its not uncommon that 500 Elo differences results in a draw, for example I have played draws vs a top 10 GM in an unrated events and played many draws vs titles players in rated events too like severl draws vs 300 or even 400 Elo higher rated players and I have also played draws vs 300 elo lower rated opponnets.
Before one gets an Elo one plays rated event where the opponents rating calculation is dependent on either ones FIDE Elo or provisonal Elo set by national federation.
After 30 games the rating is calculated very much like FIDE Elo. However the K factor drops incredible fast and draw rates are high in most rated events so is almost imposssile to get a high rating if one did not have a high FIDE Elo rating from start and did not have to waste games on lower class events to met at least 2000 elo or met lots of bellow 2000 Elo from the start.
For my part I most have wasted 30 games on bellow 2000 and did not start to gain elo untill I played in better class events and better boards in team matches. And now my K factor is low so win against same rating hardly gives elo points anymore after that I reached 100 games in year 2020.
My favorite thematical tournaments
My favorite thematical tournaments are Najdorf 6 Be3 and Petroff events since I like this kinds of positions with both sides and won several of these events. I have also played in thematical events where I dont know theory at all in the thematical opening but in those cases the results has not been equally good.
My plan is to slowly switch from lots of thematical events into fewer but rated events instead, but I will still play in thematical events from time to time since one can learn, test and improve ones repertour in a self selected line without risk of losing rating points.
Open tournamnets are fun in a way that it is rated games but also has a high rating span between opponnets. This has the effect that is easier to both win and lose Elo than in for example class events where a draw often effects rating very little.
Server play
In normal tournaments one plays only a single game vs the same opponent and all games are played at the same time. In mini matches one plays vs the same 2 games vs the same opponent, 1 with white and 1 with black where both games are played at the same time. Team matches are played as mini matches where every board plays a mini match of 2 games vs a single opponent.
The standard time control varies even between similar events. Most of times the time control is 10 moves in 40 days with duplication after 20 days but sometimes the time control is instead 10 moves in 50 days with duplication after 20 days. One is also allowed vacations or leave days when the clock is not ticking. When opponents has made a move one is notified by mail with the entire game score.
However in some events a hard to explained advanced time contol called Triple Block system is used instead where there are no leave days and time controls works differently, extra days are stored at the bank where dyas stored day can be used to add time to the clock. These events has also a fixed end date and starting date and time increases after every move. Its however difficult to explain every details in a few words.
Draw offers was originally restricted to 1 per player and game until the opponent offers a draw where one can offer a draw again. However in newer events it is possible to offer a draw again if at least 10 moves has passed since ones latest draw offer. Originally it was possible to claim wins or draws based on 6-men Nalimov tablebases. However in events started in 2020 and later it is possible to claim wins or draws based on 7-men tablebases, thus speeding up the game.
One is allowed to use any sort of equipment like books, databases, engines, tablesbases, dvds, magazines, read theory forums or annotations from web sites etc etc and use in ones game.
The games are however secret to the public with a few exceptions for a few events like team matches. In some events the completed games between other playes are viewable if a given number of games in the event are completed.
Thematical tournaments
Thematical tournaments are not rated. In the thematical tournaments one usually plays mini matches from a given start sequence of moves where one plays 1 game with white and 1 game with black vs the same opponent, but in some rare cases it is only 1 game per opponent from a given start sequence of moves.
It is legal to transpose into other openings from the start postion, both me and also some opponents have for example transposed Petroff to Spanish Four Knights by after 3 Nc3 Nc6 4 Bb5. I have also transposed Najdorf 6 Be3 to Najdorf 6 Be2 after 6 Be3 e6 7 Be2 and one opponnet transposed to 6 Be2 Najdorf after 6 Be3 e5 7 Nb3 Be6 8 Be2 followed by 0-0 and one other opponent transposed Najdorf 6 Be3 to Najdorf 6 h3 after 6 Be3 e5 7 Nb3 Be6 8 h3.
All mini matches and all games are played at the same time. The standard is 5 players in each tournament. However some tournaments has more players and in some tournaments the tournament is divided into sections where a given number of the best players from each section qualify to final or semifinal.
The standard events has become tougher and tougher since I started since in 2018 ICCF made it more stimulating by adding that the winner reaches the final even in the smaller standard events thus attracting more stronger and more serious players.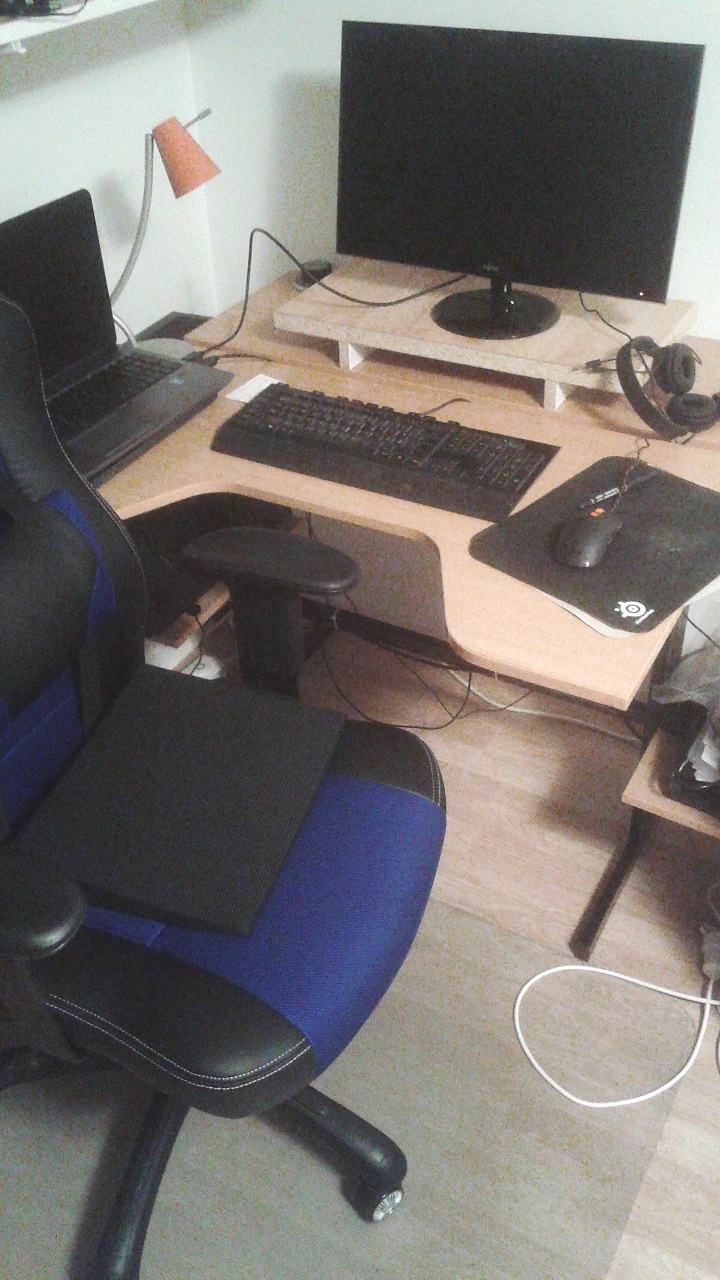 Opening play in Correspondence Chess
Openings plays a more important role in Correspondence Chess than in over the board Chess since it more difficult to win against computer assisted opponents from equal positions with no siginficant inbalances. I learned the hard way that one can not trust books blindly, even new opening books or databases can have great errors where the line they suggest lose by force.
Since I started to play Correspondence Chess I learn the hard way of how important it is to have a separate opening repertoar for use in Correspondence Chess since many lines that are extremly good in over the board play are harmless in Correspondence Chess.
I play more critical theortical lines in Correspondence Chess than in over the board Chess. In some positions it play the same variation but different sublines and in my black games I play French defence in Correspondence Chess and Sicilian defence in over the board Chess.
I can also note that in my white rated Correspondence Chess 1 e4 games, Najdorf and 1 .. e5 are most common followed by Svechnikov and Dragon. I have also played the sort of grey area open sicilian line called Chekhover variation (4 Qxd4) instead of entering Najdorf or Dragon in a few games. I have also played some rare French defence games and some rare Caro Kann defence games and hardly met no other defences.
In my black games I can note that flank openings like English opening is very common. I have also played many Bogo Indian games but not only played one single Nimzo Indian game yet. I also played a game that started as Bogo Indian, became Nimzo Indian and ended up as Queens Indian. I have also played Nimzo Indian via transposing in some games where I played Ragozin Defence, an opening that is both an independent opening and can be reached via Nimzo 4 Nf3 if black plays d5 or other Nimzo lines like Qc2 d5 Nimzo if played as indendent option.
I have also played many games in French defence and mainline with 3 Nc3 is more common in Correspondence Chess than over the board Chess. I have also met 3 Nd2 in a few games as well and exchange variation only once. I have also met d-pawn specials in a few games.
Thematical events
In Correspondence Chess one can play many thematical events where one can practise a given opening without risk of losing rating points. I have won several thematical events.
| Start year | Event | Points | Result |
| --- | --- | --- | --- |
| 2016 | WSTT/SEA/22 - Sicilian, English Attack, B90 | 6/8: +5 =2 -1 | 2nd place . |
| 2016 | WSTT/RD/19 - Russian Defence, C42 | 4,5/8: +2 =5 -1 | 3rd place . |
| 2017 | WSTT/2/17/3 - Caro Kann - Panow Variation, B13 | 7/12: +3 =8 -1 | 4th in section with same points as 3rd . |
| 2017 | WSTT/RD/22 - Russian Defence, C42 | 6/8: +4 =4 -0 | 1st place . |
| 2017 | WSTT/SEA/26 - Sicilian, English Attack, B90 | 7/8: +6 =2 -0 | 1st place . |
| 2017 | WSTT/GD/29 - Grünfeld Defence, D80 | 5/8: +3 =4 -1 | 3rd place . |
| 2017 | WSTT/RD/23 - Russian Defence, C42 | 5,5/8: +3 =5 -0 | 2nd place . |
| 2018 | WSTT/7/17 - Sicilian Dragon, B70-B79 | 6,5/12: +1 =11 -0 | 4th in section . |
| 2018 | WSTT/SEA/29 - Sicilian, English Attack, B90 | 5,5/8: +4 =3 -1 | 3rd place . |
| 2018 | WSTT/3/18/2 - Center Game, C22 | 4,5/10: +2 =5 -3 | 5th in section with same points as 4th . |
| 2018 | WSTT/SEA/30 - Sicilian, English Attack, B90 | 5,5/8: +3 =5 -0 | 1st place . |
| 2018 | WSTT/SEA/31 - Sicilian, English Attack, B90 | 5,5/8: +3 =5 -0 | 1st place . |
| 2018 | WSTT/RD/28 - Russian Defence, C42 | 4,5/8: +2 =5 -1 | 3rd place . |
| 2018 | WSTT/RD/Final 05 - Russian Defence, C42 | 4/8: +0 =8 -0 | 3rd place . |
| 2019 | WSTT/SEA/Final 06 - Sicilian, English Attack, B90 | 5/8: +2 =6 -0 | 3rd place . |
| 2019 | WSTT/2/19/Final - French, Teisha Gambit, C02 | 3,5/6: +2 =3 -1 | 3rd place . |
| 2019 | WSTT/RD/30 - Russian Defence, C42 | 6/8: +4 =4 -0 | 2nd place . |
| 2019 | WSTT/RD/32 - Russian Defence, C42 | 4,5/8: +1 =7 -0 | 2nd place . |
| 2020 | WSTT/7/19/2 - Sicilian, Accelerated Dragon, B27 | 8/10: +6 =4 -0 | 2nd place . |
| 2020 | WSTT/RD/34 - Russian Defence, C42 | 6/8: +4 =4 -0 | 1st place . |
| 2020 | WSTT/SEA/37 - Sicilian, English Attack, B90 | 4,5/8: +2 =5 -1 | 3rd place . |
| 2020 | WSTT/GD/40 - Grünfeld Defence, D80 | 5/8: +3 =4 -1 | 2nd place . |
| 2020 | WSTT/SEA/F07 - Sicilian, English Attack, B90 | 2,5/8: +0 =5 -3 | 5th place . |
| 2020 | WSTT/7/20/Final-Sicilian Nimz., Brohinka Var., B29 | 3,5/6: +3 =1 -2 | I have 10 games left in this 16 game tournament . |
| 2021 | WSTT/RD/Final 08 - Russian Defence, C42 | 3,5/5: +2 =3 -0 | Starts 2021-02-16 . |
| 2021 | WSTT/2/21 - French Winawer, Poisoned Pawn, C18 | 1/2: +0 =2 -0 | Starts 2021-03-01 . |
| 2021 | WSTT/7/19/F Sicilian, Accelerated Dragon | 0/0: +0 =0 -0 | Starts 2021-03-01 . |