First draft
This was Ronny Andersens first draft and it was given to me for free so I hired him to do the original. I think that the sleigh almost looks like the top of an owl in this version, maybee a reference to noble House Uggla? See my family tree. Also note that the coronet in this particallar image is in both shape and design is 100% identical to a nobility coronet, only other tinctures so it is still no nobility coronet.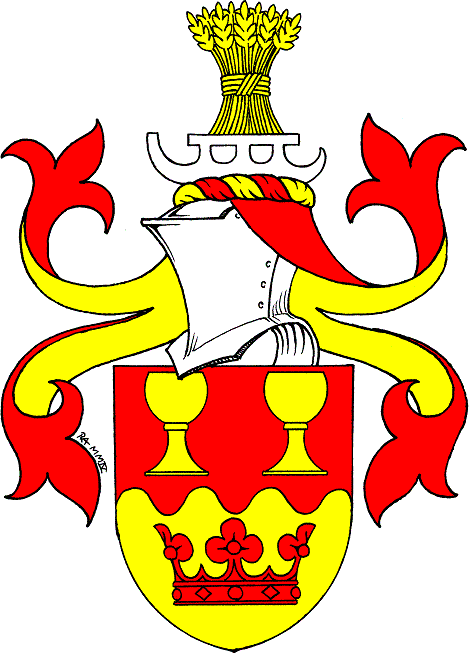 Original
This is the original drawing of my coat of arms by Ronny Andersen. Used for publiching 2004 in Vapenbilden 60. The orignal version is always the coat of arms that counts. Note that the sleigh goes both ways and that the shield has four waves.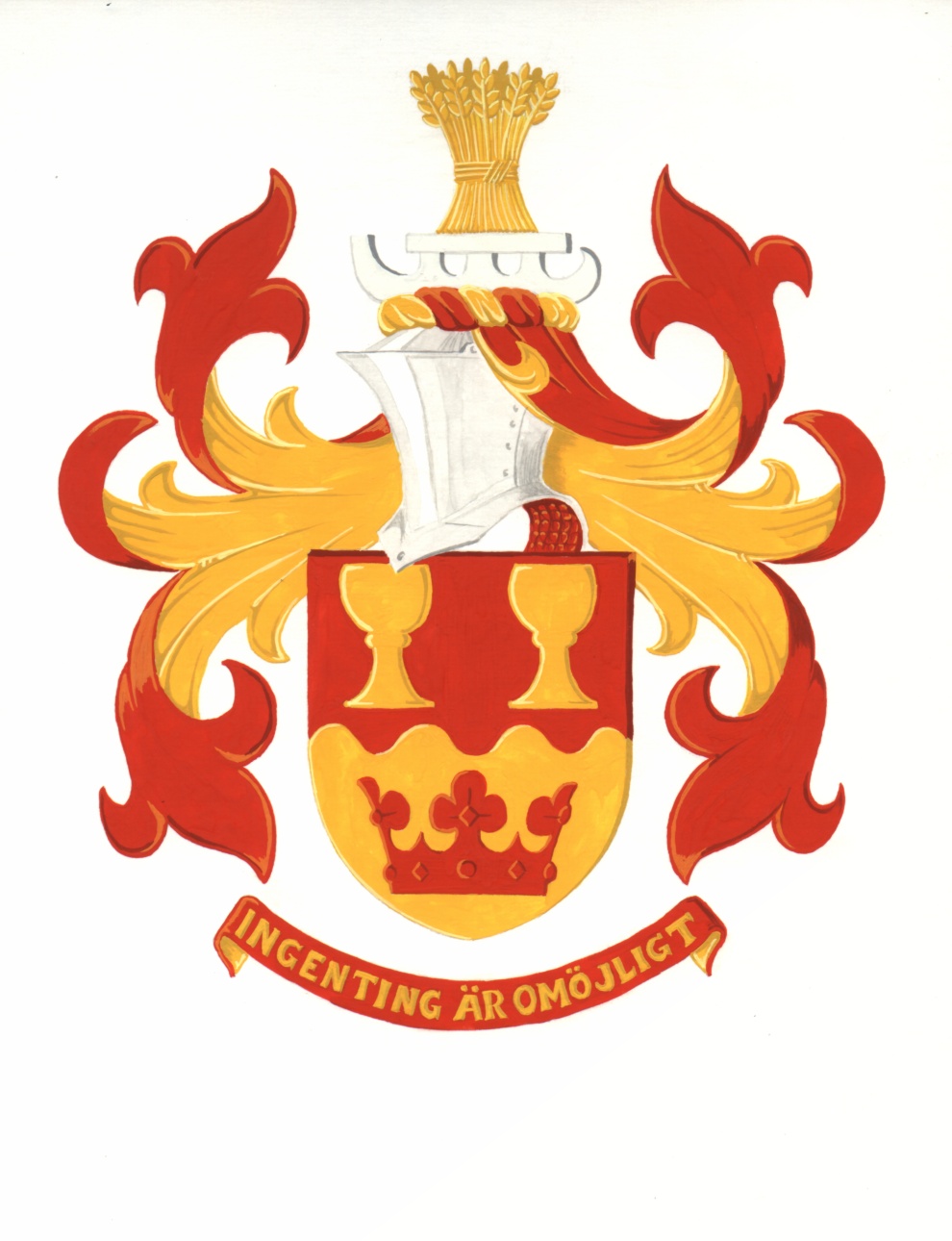 Reinterpretation
Ronny Andersen made a reinterpretation of my coat of arms used for publiching in Skandinavisk Vapenrulla 2011 as SVR 709/2011.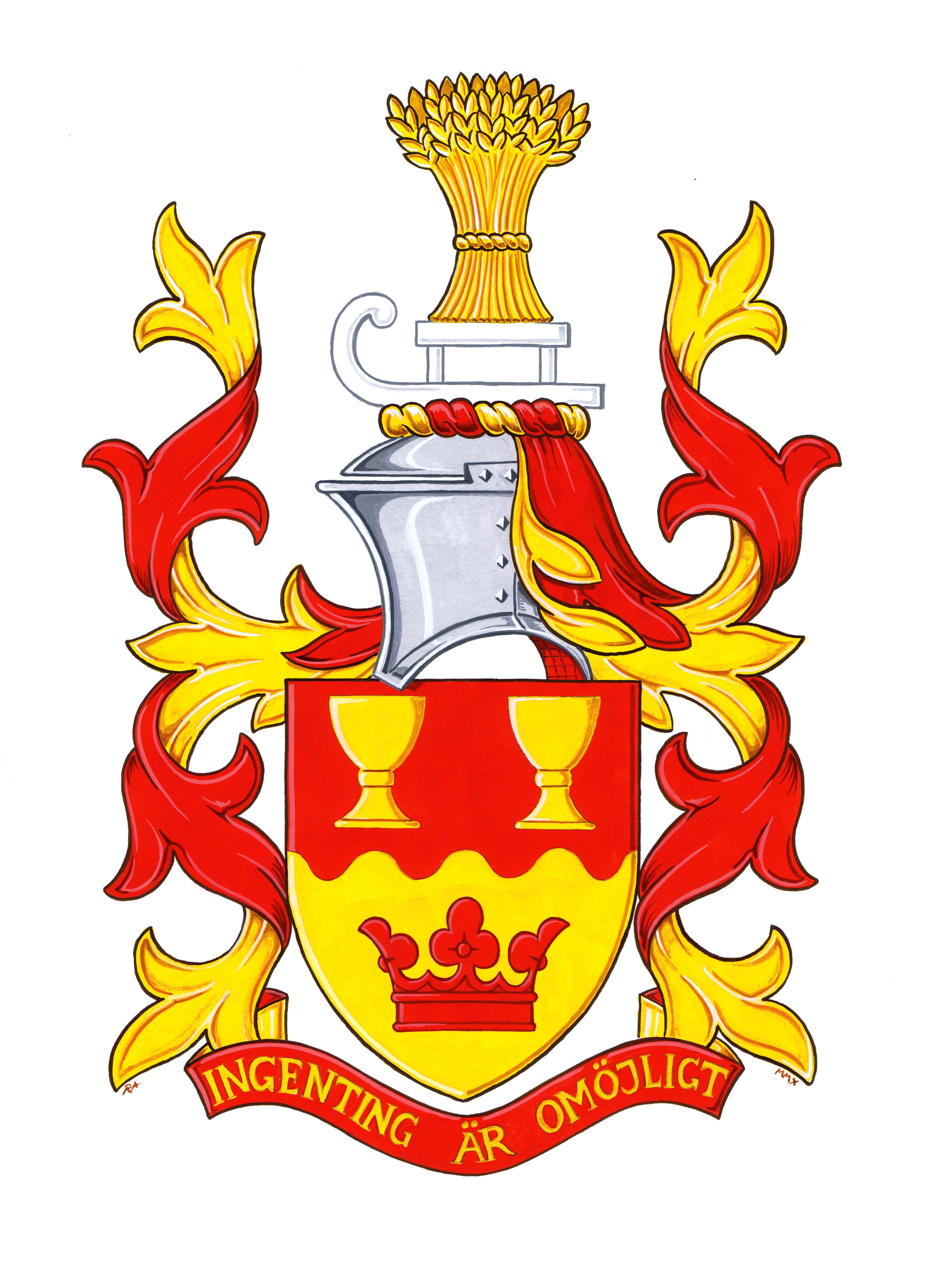 Black and white preliminary of reinterpretation by Ronny Andersen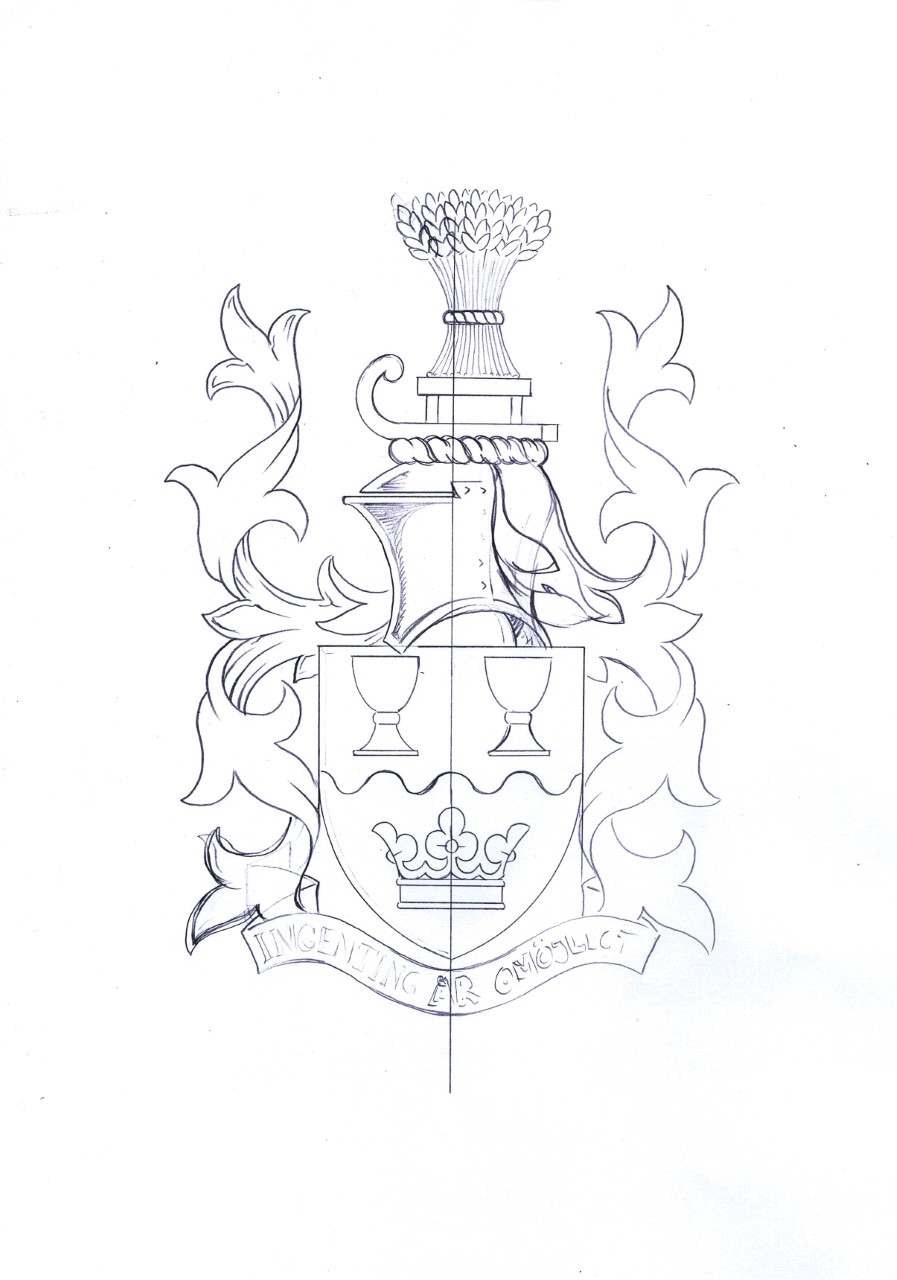 Matrikel
The shield of my coat of arms has also been drawed by Ronny Andersen for Svenska Heraldiska Föreningens members coat of arms matrikel.