Reinterpretation by Thomas Falk
Thomas Falk gave me this digital reinterpretation in two versions as a christmas present in return for sponsering charity, more specic to "Heliga gravens orden" that Thomas Falk dedicated a christmas to collect money to.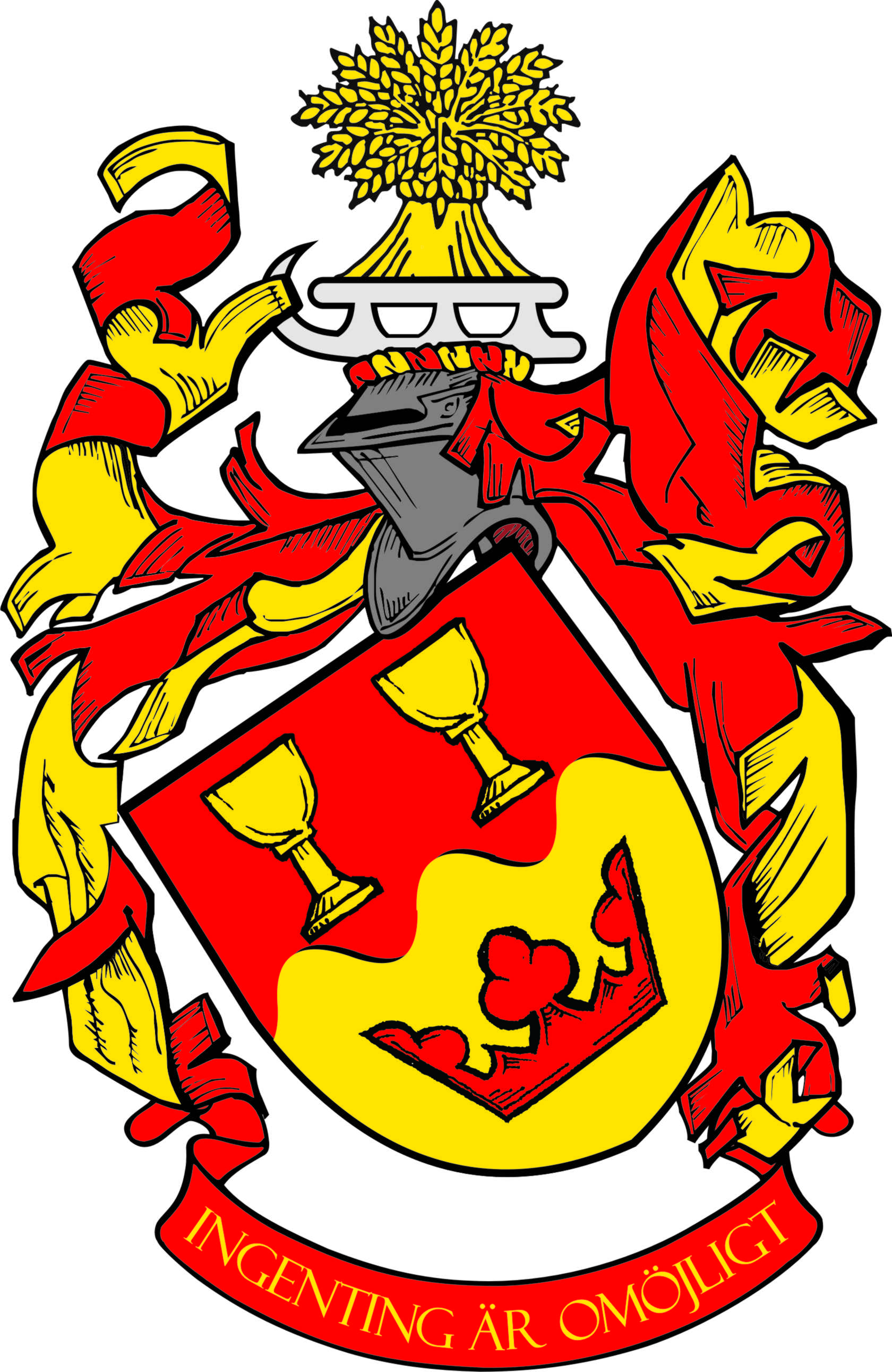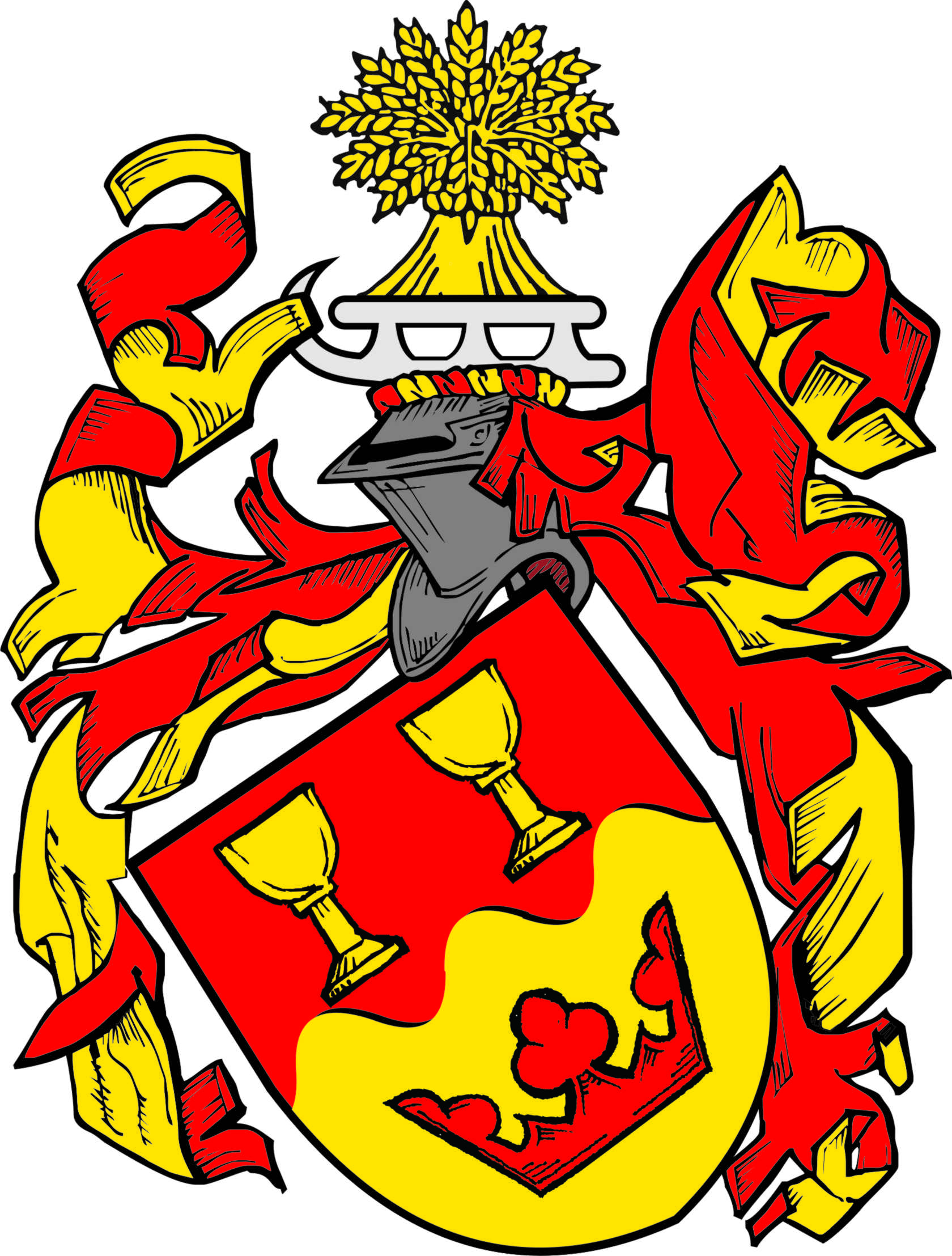 Reinterpretation by Davor Zovko
I ordered a reinterpretation from Davor Zovko to draw a since I collect drawings of my coat of arms. This is the version I like best, apart from my family tree.
Note that the sleigh is a kicksled and that the wheat sheaf ("garb" in heraldy terms) is tied with a green ("vert" in heraldy terms) stem with two green grain ears.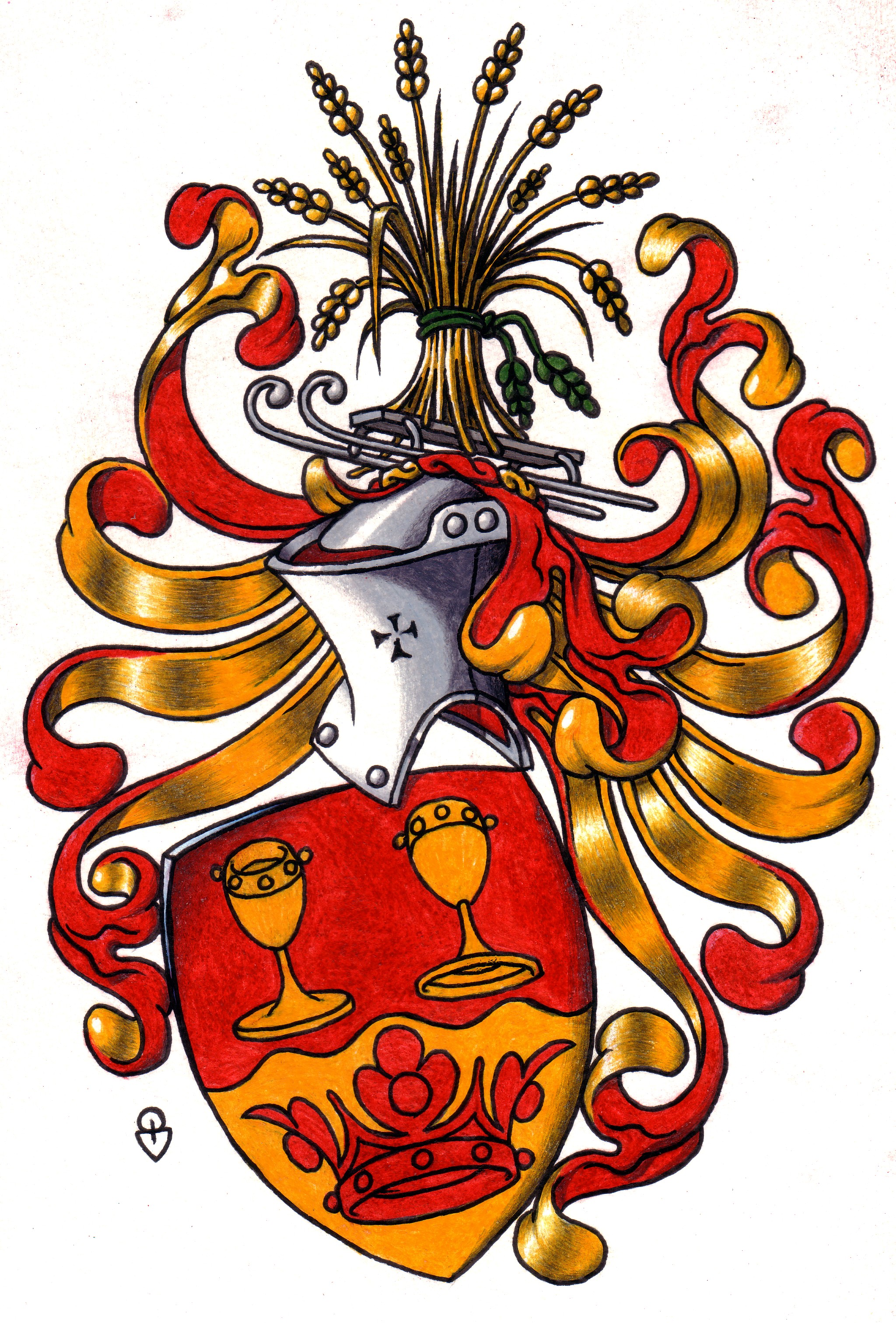 Drawing by Magnus Bäckmark who also helped me with the research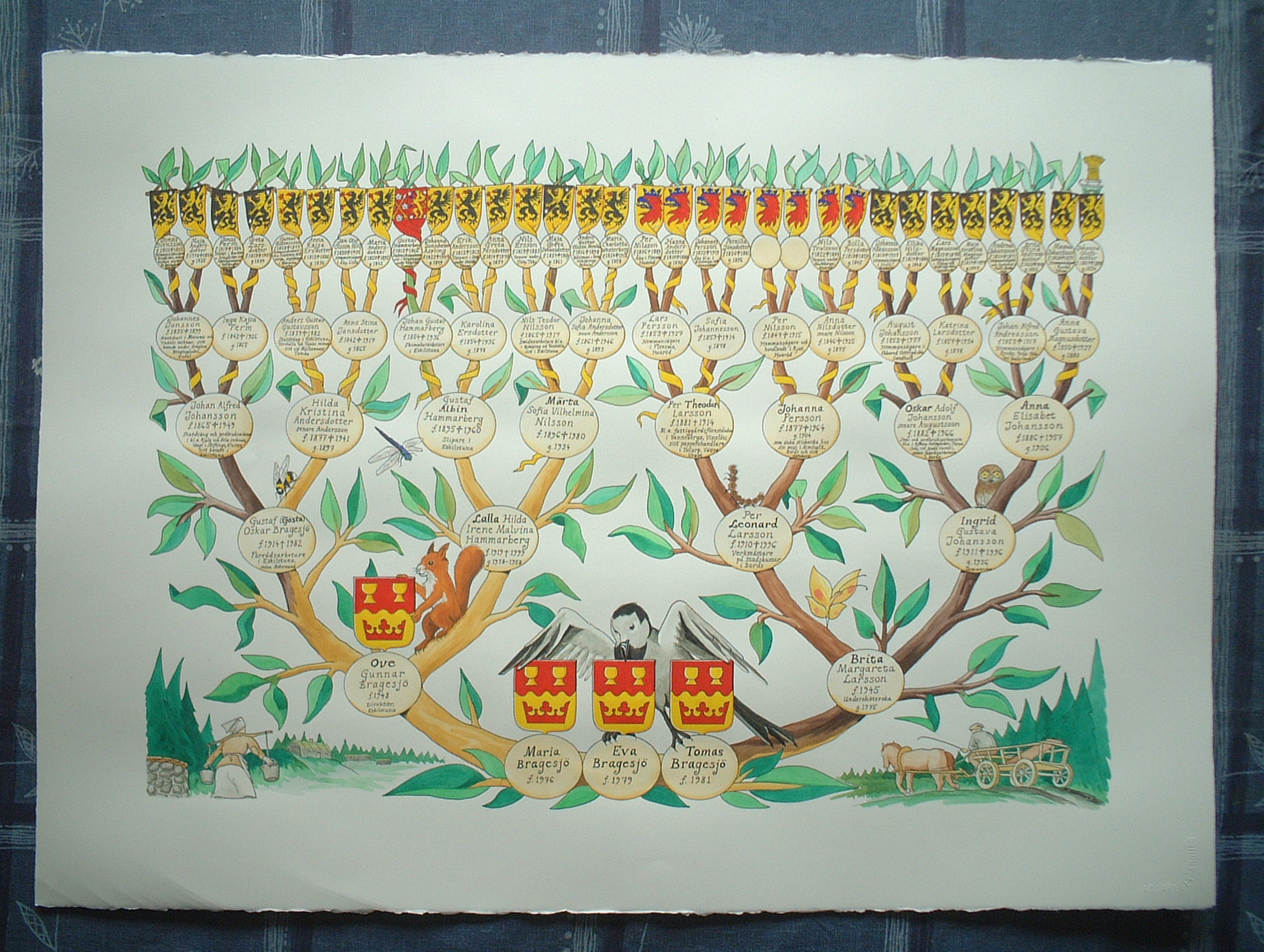 ---
Magnus Bäckmark also made the simplified coat of arms bellow for Svenskt Vapenregister who added it into the register in 2008 as SV 11.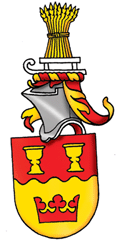 Reinterpretation by Björn Fridén
I ordered a digital reinterpretation from Björn Fridén since I collect drawings of my coat of arms. The image is drawn with a technique called diapering. As a bonus I also got shield and crest as separate extra images.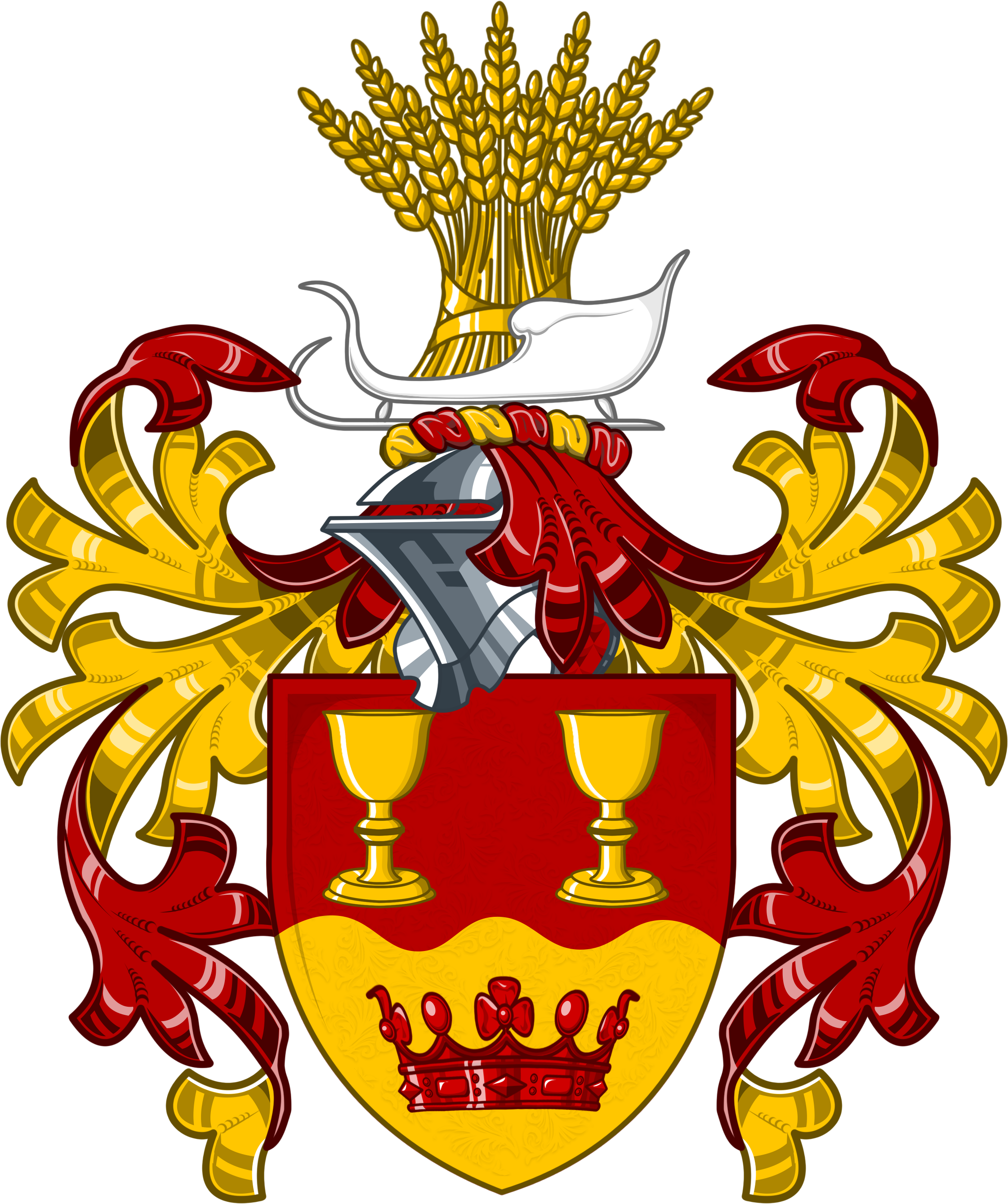 ---
Ex-libris by Björn Fridén
Later I order an ex-libris from Björn Fridén.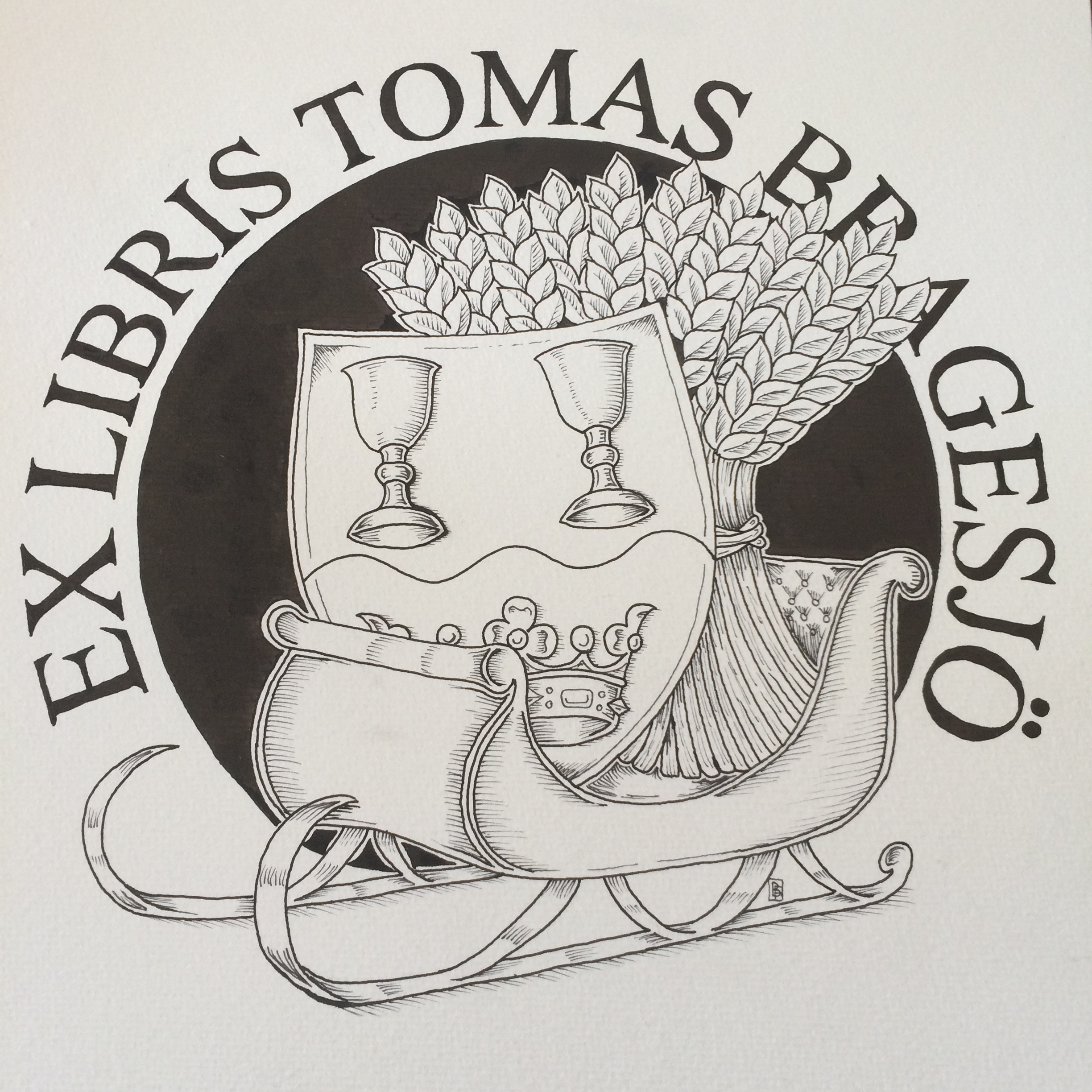 Download as pdf
Reinterpretation first draft by Fredrik Falkenback
I asked Fredrik Falkenback to draw a a digital reinterpretation from since I collect drawings of my coat of arms. My intention was to order it. The image here was only a first draft, I was happy about it and intended to pay for it so he gave it to me for free. As a bonus I also got shield as separate extra image.
He added a border around the shield and I realy like freedom in the interpreation of the blazon, including the coronet.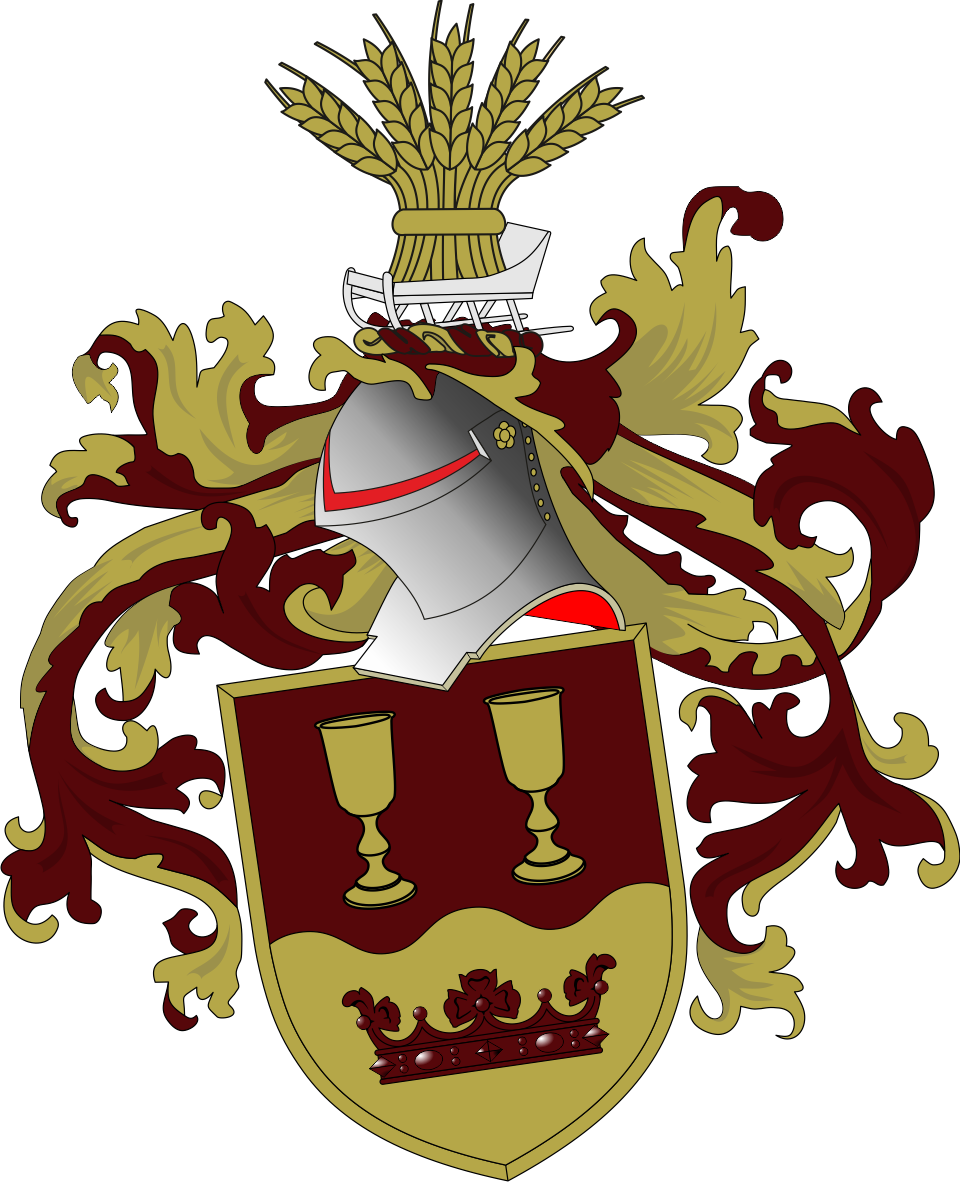 Special version by Jochen Wilke
Jochen Wilke made a special extravagant experimantling version inspired by my coat of arms in return for sponsering charity. However that image is copyrighted so do not download it even thought I can use it since I ordered the original, a realy big file, and it is a image of my coat of arms that I payed for. Wilkes version somehow ended up at German Wikipedia but I am not shure who put it there, I belive that Wilke uploaded it there since he has permissions to spread it.
The image was created on my initiative since I contacted him and asked him to draw it when he showed experimatling samples at a Swedish forum. However I did not specify exactly how it would look like, I gave him complete freedom, I only told him that I wanted a coat of arms drawing in experimantling style and an extremly extravagant style at the rest of the coat of arms. I specifically said that the more extravagant you draw the coat of arms, the better it is.
Jochen did not want money for himself to draw the coat of arms. As payment I followed hes recommendation so I sponsored both the Swedish section of Red Cross and the Swedish section of Amnesty International with the same sum as a typical Swedish artist would have cost back then to make a reinterpretation of an existing coat of arms in digital form. Red Cross wrote a thank you letter but Amnesty International did not write anything similar.
Photo of a framed and printed version of the original file.
The drawing it self are avelable in many versions at https://heraldik-wiki.de/wiki. At the site they have both smaller and larger versions of the image with extremly high resulations like the very big original file that I have on a USB memory stick that I printed out.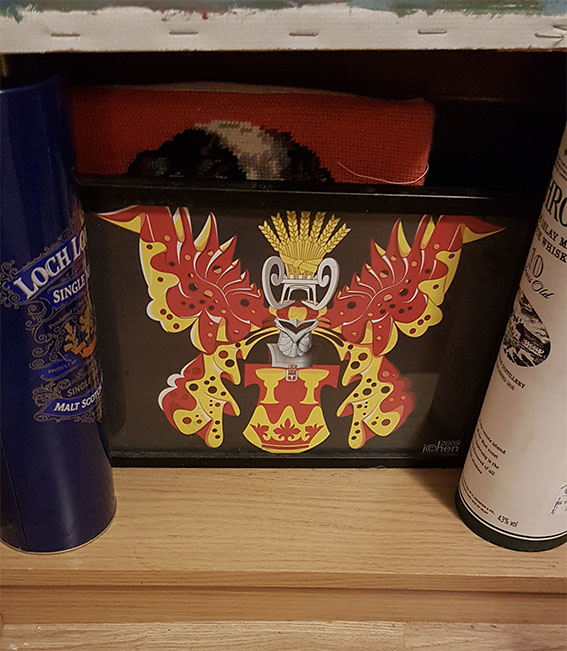 Simplified special version by Eduardo Pazikas
In 2018 Eduardo Pazikas and I worked together for an article in Svenska Heraldiska Föreningens magazine Vapenbilden about inspiration from other coat of arms he made an simplified interpretation of my coat of arms for use in that article. The original is in pdf format that I took the liberty to convert in to a web format.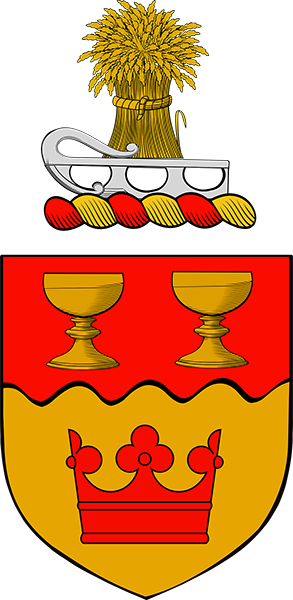 Black and white preliminary of reinterpretations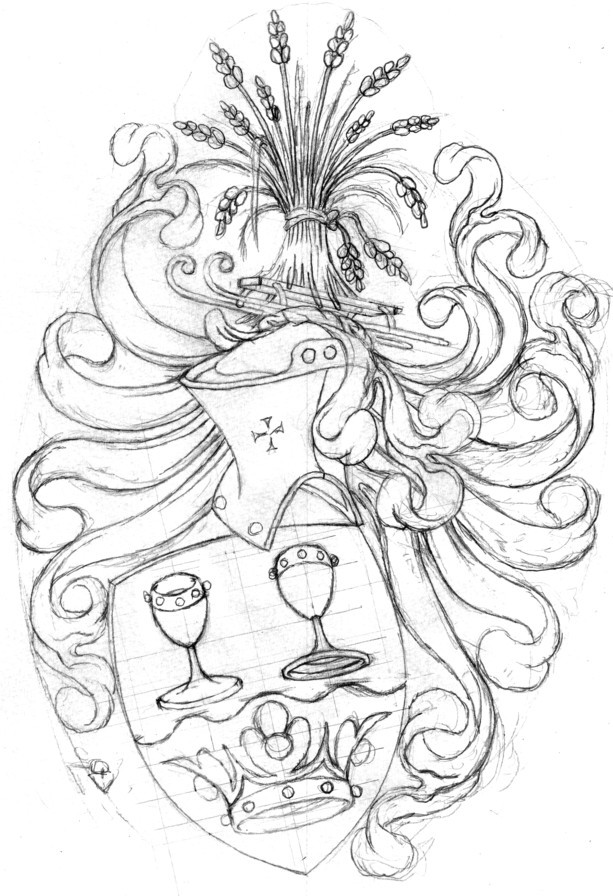 Black and white preliminary by Davor Zovko.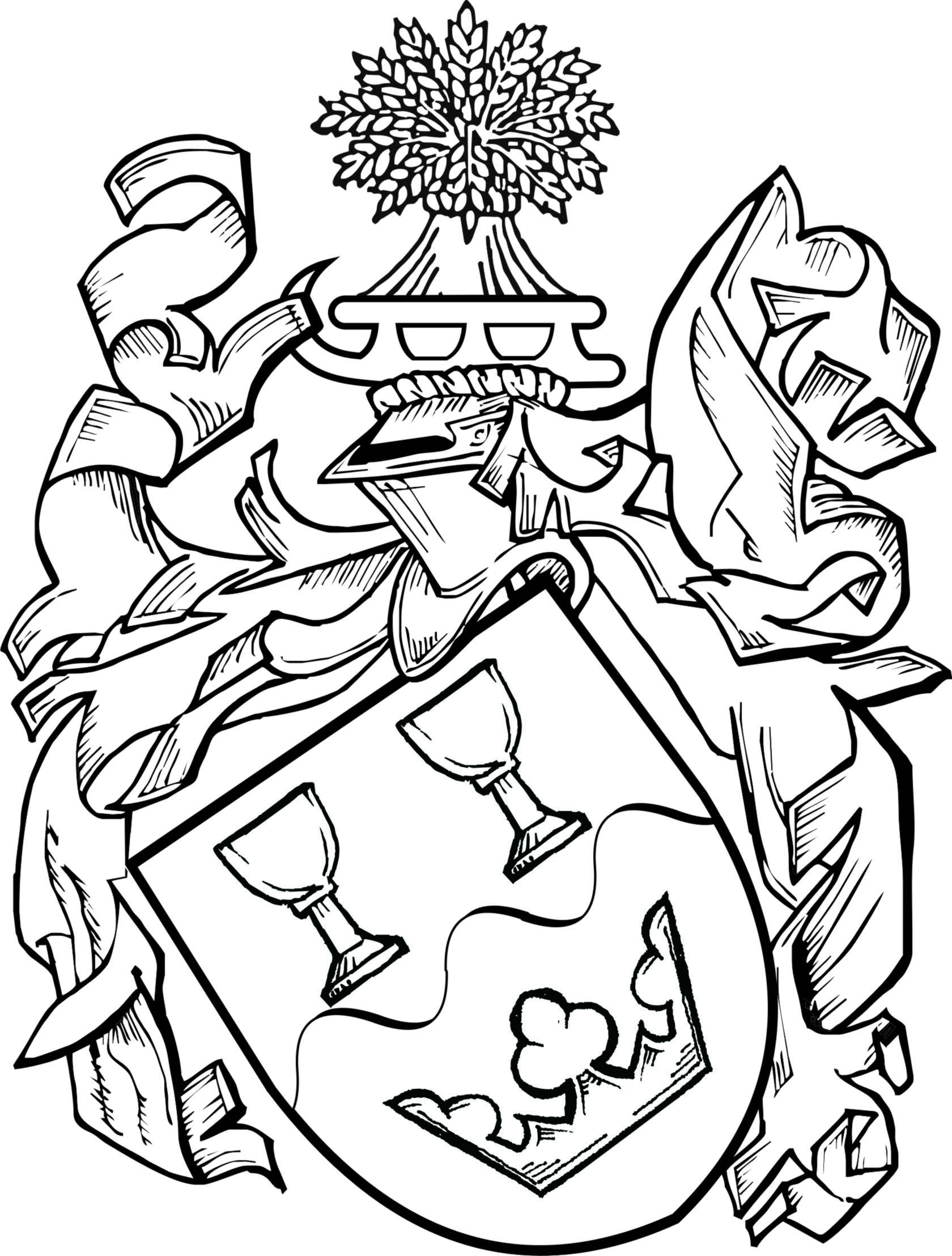 Black and white preliminary by Thomas Falk.