Introduction
Tomas celebrates hes 40th birhday today. He lives in appartment that he owns in the area Nyfors, close to central Eskilstuna, and works as Webdeveloper.
Chess
Tomas like to play Chess. Tomas says that he is a decent player in long time control with a 3rd place in Eskilstuna Championship once. He has as playing Team Captain won local districts division Sörmlandsserien many times and also played team matches in Superettan (elite divsion 1).
Tomas also says that he is one of the club best players in shorter time controls where he has had many top 3 places during the years. During Corona crisis online Swedish Chess clubs started up online team Chess play with both blitz and rapid divisions. The divisions evoled further so when some events had a break other division play started. Tomas has become the clubs best scorer multiple times in both the online blitz divisions and in the unrealted rapid chess divisions, including in rapid game events in elite division. Tomas says that best scorer depends a lot of luck and getting a good flow since in some of the online events one also gets bonus points for winning several games in a row.
Club championships was also played online in 2020, where Tomas got 3rd place in rapid, with the same points as 2nd, and 4rd place in blitz, with the same points as 3rd. Tomas also got 3rd place in City Championship in online blitz 2020 that was created when Corona crisis started and was the first ever Eskilstuna Championship in online Chess .
Tomas also plays for the districs team in the worlds largest international online divisions where he also been best scorer once.
Tomas mentions that he is also playing in Chess form called Correspondence Chess where he regulary plays in Swedens nation team and has the Correspondence Chess title called CCE (Correspondence Chess Expert). In Correspondence Chess one can think for days for a single move and unlike normal chess it is legal to use books and computer help. Some games takes years to complete.
Birthday Chesss tournament
The Chess district created a tournament to celebrate Tomas 40th birthday called "Brage Open Arena" where Tomas got 2nd place.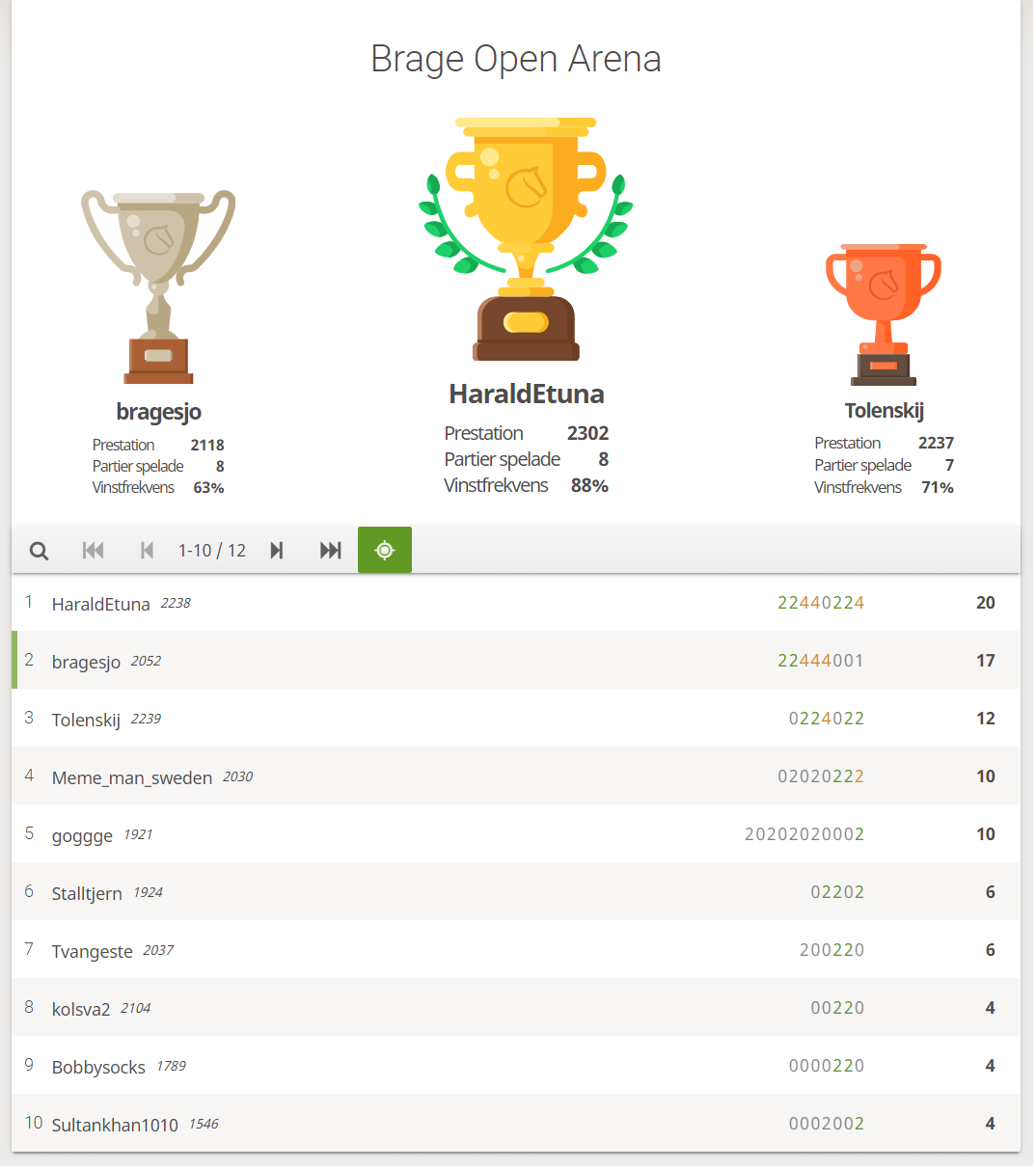 Other
Tomas has also played Handball in GUIF when he was younger getting 3rd place at Swedish Junior Handball championships and gold medal Järnvägen Cup 1999.
Tomas likes to play StarCraft 2 where plays a lot of games in COOP mode and has every Commander from all sides at max level.